News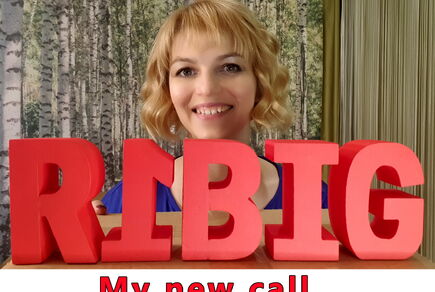 My New Call: R1BIG
22 November
After successfully passing the exam to the higher class my Amateur Radio license was upgraded and I had to change my original Novice Call UB1AOA. I hope I will have the Callsign R1BIG for life!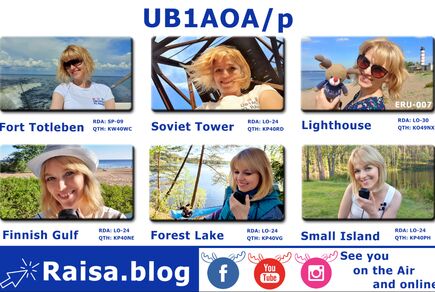 A new limited edition QSL
10 November
FOR ALL my QSOs as UB1AOA/p during 15 portable activities in Summer 2020 I send these special QSL cards via Bureau. You can see the reverse side by clicking on the picture!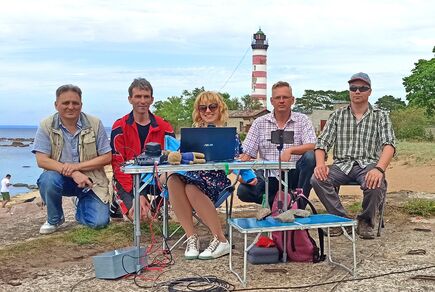 YL Raisa & Team Lighthouse activation
09 September
YL Raisa & Team Mini DXpedition to Shepelevsky Lighthouse (ERU-007) took place on 22 August 2020. Operators: UB1AOA Raisa, R1MP Mikhail, RA1AMO Alexey, UA1AJD Alex. Click the news to read more
All news
RADIOTOURISM WITH YL RAISA
Through communication On the Air, I realised that many Hams would like to visit my home city of St. Petersburg - the city of Peter the Great, White Nights, Drawbridges and fantastic aura.
So the idea came to me to create a very individual tour of St. Petersburg for Radio Amateurs.
Do you want to know the real Petersburg with the real YL Raisa?
Check It Out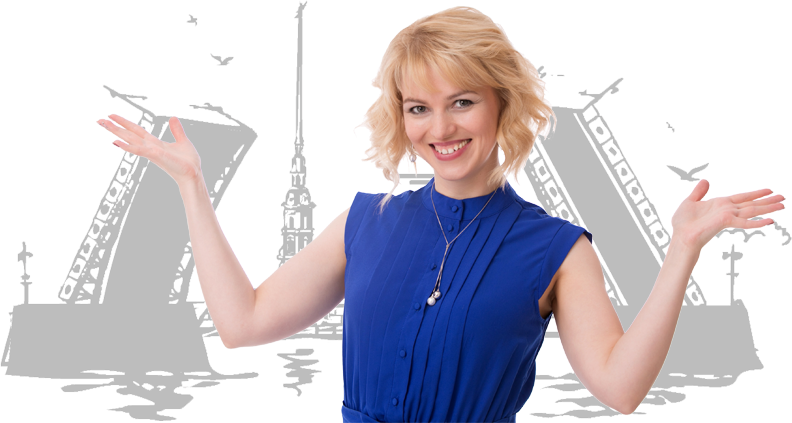 Support Me
All of my activities in creating Ham Content and Amateur Radio promotion has been carried out since 2018 with enthusiasm and thanks to the help of close friends.
There is no monetisation on my Channels. All videos are Ad-free so you will not waste your time watching advertisements. With the increase in the numbers of videos and posts my intent to create content requires more time, effort and equipment. So after two years I have decided to offer an option to those of you who would like and are willing to help me.
Support Me